1086 S Valley Dr, Larkspur, CO 80118
This sanctuary in Larkspur was straight out of a dream. We loved getting to know the sellers of this home and spending some time in their gorgeous outside space. Hear about why it was so special to them below.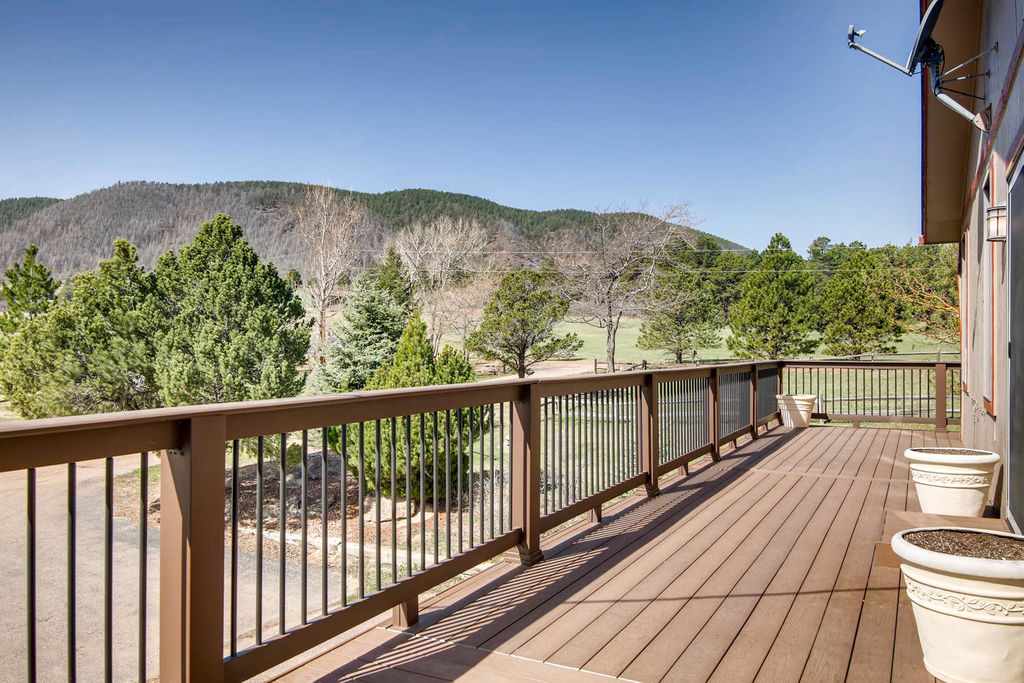 "We are a sponsor family for the Airforce Academy and last Labor Day we hosted a party at our home for the sponsor families. We were out on the deck with all the flowers and aspen trees. It was the most gorgeous afternoon for a backyard barbecue. The families were from places all around the country – Hawaii, Ohio, California, Oregon. The kids we were sponsoring were telling their families about how when you wake up in the morning sometimes the deer are hanging out in the yard or peeking in the windows. It's a very serene scene. As I was chipping in to talk about my experiences with these sweet deer, three bucks turned the corner and came up not five feet from the deck and just stood there and posed for photos. They hung out for hours while we ate dinner and laughed and chatted all night.
I love all the views in this house. I have a collection of photos of sunrises and sunsets from this deck. And the seasons. Oh I love watching the seasons from these windows and this deck. You get to experience the colors of the leaves changing, then cozying up watching the snow fall, and then everything transforms to green again for the spring and summer. And I really believe my horses have loved this space. They have so much space to live and play and sleep and eat. I will miss this house deeply. We have loved living here – humans and animals alike – and we know the next person who gets to live in this beautiful home will love it too."